New Year Bonanza from Winsome Technologies – Full Catalog at 85% Off!


File Renamer, Auto Text Expander and Document Imaging Tools to Convert Split, Merge and Edit TIFF, PDF & other Image files.





Normally: $259.35

ZOT Price: $39.99

Click to macZOT!






13 Apps for the Price of Two!
Get the FULL Winsome Tech Catalog for Mac Today at 85% Off!
---
"BANG ON !!! I have to say Image to PDF Converter does exactly what you advertise. I use it because electronic blueprint files are provided from the Construction Association in TIF format, and many of the sub trades that I request pricing from cannot properly view these files. So, I have to convert them to PDF so everybody can open them. It is an excellent program with excellent features, and it comes at an excellent price. Can't go wrong with it!"

- Marcus Koeck, True Construction Ltd.
"Winsome File Renamer made a very large project very quick, I found the interface to be very intuitive. I utilized Winsome File Renamer to rename 10 thousand PDF documents along with the 100s of folder names they were stored in. Winsome File Renamer saved me many hours of work! "

- Billy Champlin.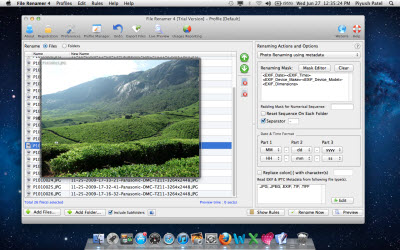 ---
"I am totally enjoying working with Auto Text Expander. It's been an awesome experience and it helps me saving a bunch of time every day. Your program is very easy to use and very handy. I use it save several common mails, introductory lines in every mail, foot-notes and signatures. Thankfully, It worked exactly as advertised. " - Gayle Benes, Denver
---


System Requirements:
Varies by Product. Click links for more info.
One Response to "New Year Bonanza from Winsome Technologies – Full Catalog at 85% Off!"
dzevchak Says:
January 2nd, 2013 at 10:35 am

This is only for the Mac version programs – so be aware. I purchased it thinking when it said the "Full Catalog" that it was for Windows and Mac programs both – my stupid! I really wanted compatible programs for both formats. I would not have bought this otherwise.